Cape Town
19 December 2011 --- I am now in Cape Town, staying in another backpacker hostel, Lighthouse Farm Lodge in Oude Molen Eco-Village. I have a private room, shared bath, and shared kitchen. Oude Molen Eco-Village used to be an insane asylum, so there are old institutional buildings in an open area.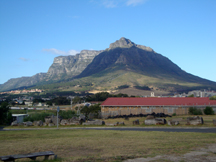 There are a variety of enterprises here, including stables and quite a number of horses, small shops, and housing that is mostly inhabited by Congolese families who have been here quite some time, probably refugees. I have met people from all over southern Africa, Malawe, Zimbabwe, Zambia, who have all come to South Africa for a better life. One taxi driver told me that Zimbabwe and Zambia are virtually unlivable. It is much like Central Americans and Mexicans immigrating to the U.S.

Above is the view of Cape Town from Table Mountain, my first sight-seeing adventure. Besides all of Cape Town, one can see both the Atlantic ocean to the west, down the mountain range toward the Cape of Good Hope, the southernmost land of African, and the Indian Ocean. Here are a few views: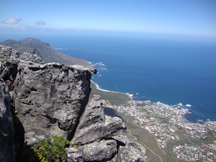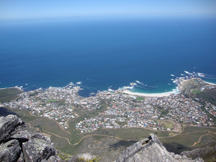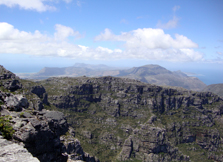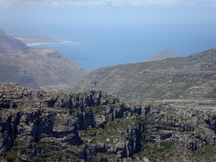 More Scenes of Cape Town
28 December 2011 --- Here are some more scenes of Cape Town. First the Waterfront with the Clock Tower, a merry-go-round being assembled for the Christmas season, Tommy the tugboat, and sea lions on the pier.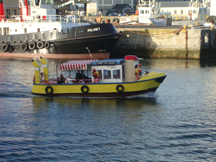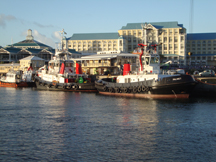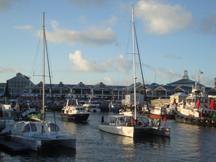 Now the Parliament buildings and associated gardens. South Africa has three capitals. Pretoria is the administrative capital; Cape Town has the Parliament; and the court is somewhere else, a city name I didn't catch.