More Scenes of Cape Town
28 December 2011 --- Before I leave Cape Town, here are some more scenes. First the Waterfront with the Clock Tower, a merry-go-round being assembled for the Christmas season, Tommy the tugboat, and sea lions on the pier.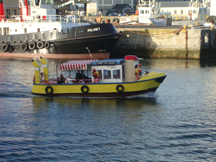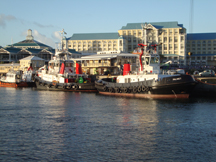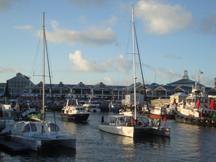 Now the Parliament buildings and associated gardens. South Africa has three capitals. Pretoria is the administrative capital; Cape Town has the Parliament; and the court is somewhere else, a city name I didn't catch.